Luxury WEDDING Car Hire
PREMIUM & STYLISH WEDDING TRAVEL
Ridiculous Rentals is Ireland's leading luxury wedding car hire company. Hire your dream wedding car for your special day. We provide luxury vehicles to Dublin and surrounding area's to make sure that you arrive to your wedding in style and comfort.
We pride ourselves on our reputation as a specialist in wedding car service. All our cars come with a professionally trained chauffeurs and are meticulously cared for to ensure the highest standard of service. All of our wedding cars come with ribbons and complementary bubbles for you and your guests to enjoy. Choose from a wide range of wedding cars for your big day.
Our cars include Mercedes, Bentley, Aston Martin, Range Rover, Audi, BMW or if you really want to make an arrival a Mustang GT. Our range of different vehicles are suited for any style of wedding. If you're looking for sophistication and comfort then arrive in style in a S-Class Mercedes. If you're looking to take in the sun during a summer wedding then check out our Aston Martin DB9 convertible.
We have years of experience and take the stress out of your special day to ensure that you arrive on time, in comfort and in safe hands.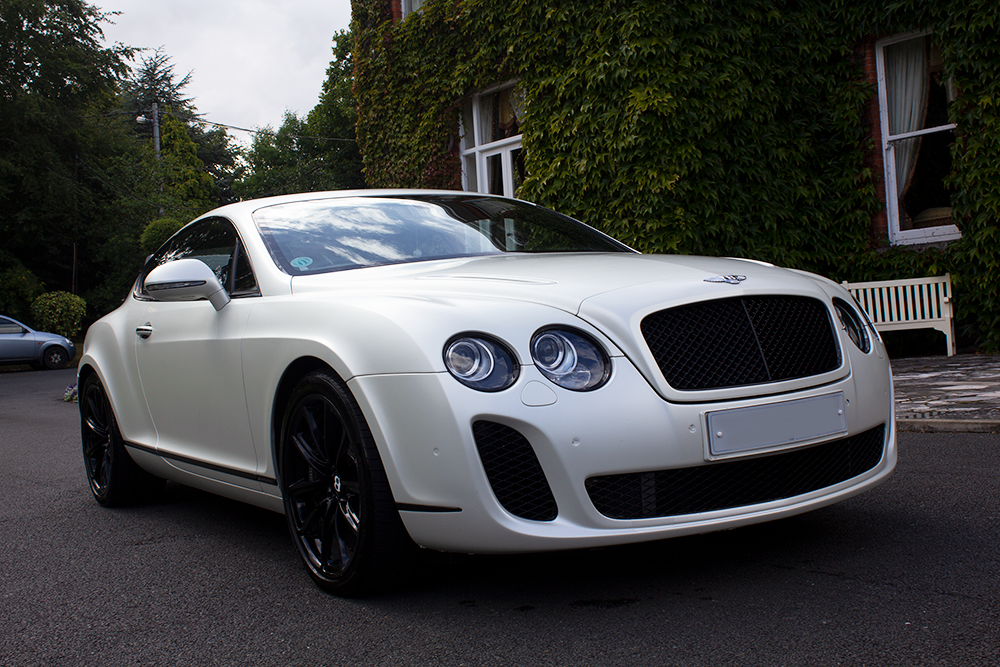 OTHER SERVICES
RIDICULOUS RENTALS
Corporate Travel
Airport Transfers
Golf Trips
Driving Experience
Tours
Events, Communion, Birthdays etc
WEDDING CAR HIRE BOOKING
BOOK TODAY
If you wish to hire your vehicle/get a quote today you can fill in our easy and quick online booking form below. Once you have filled out the form, a member of our detailing team will get back to you as soon as possible to confirm your date and time of booking.
FAQ's about Wedding Car Hire
How much notice do you need to hire a wedding car?
Typically in order to hire one of our wedding cars we require as much notice as you can give us. Ideally 3 months notice would be best so we can ensure that the wedding cars you want to hire are available. However we don't have a minimum notice time for wedding car hire and will do our best to ensure that you get the car you were looking to hire for your wedding day.
How Many wedding cars can I hire?
You can hire as many wedding cars as you like depending on availability. We typically recommend to hire one wedding car for the bride and groom and hire 2 more wedding cars for any family or relations that you want transported from you initial wedding to your after venue. Having said that we have a fleet of 10+ cars and all cars are available for wedding hire if you require more.
What Locations do you Serve?
We pride ourselves on being Ireland's leading wedding car provider so do not limit ourselves to one particular location. We are primarily based in Dublin but cater for surrounding areas and all other counties. If you are based outside of Dublin and wish to hire a wedding car we advise you to get in touch with us here for the best quote.
Do you dress up your cars for weddings?
Of course! All of our wedding cars are lined with ribbons to let the world know of your wedding day. Plus all our wedding cars that are hired come with complementary bubbles for you and your guests to enjoy.
Are we limited to what cars we can hire for a wedding?
Absolutely not! All cars of our cars are available for hire for your big day. It's your wedding day so you should be able to decide on what you rock up to the church in. You can hire a Mustang GT for a loud entrance or you can hire a luxury Mercedes for a more subtle touch. It's your wedding day so choose from any one of our cars to hire.
Do you need a deposit for wedding car hire?
For all our wedding car bookings we do require our customers to put forward some form of deposit.
Do your wedding cars come with a driver?
Yes, all wedding cars that are hired through us come with a fully qualified driver for every car.